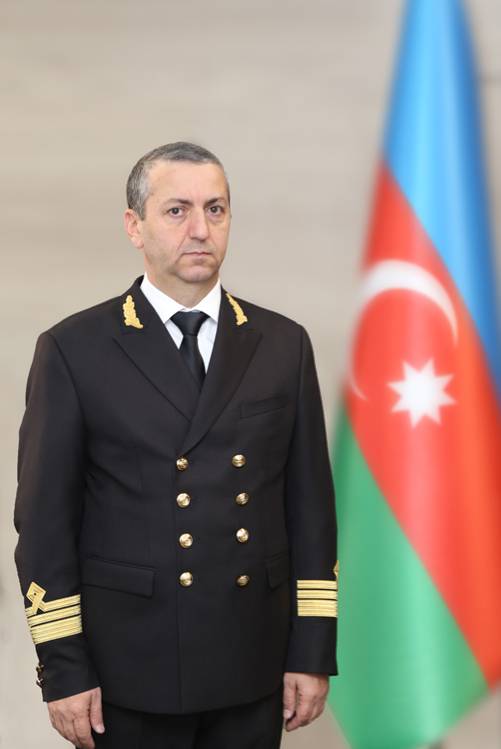 Mubariz Jabbarov
Mubariz Mustafa Jabbarov was born in Yukhari Tala village, Zagatala region in 1968. He was graduated from Baku Sea Routes Gafur Mammadov in 1988 and was graduated from Novorossiysk State Maritime Academy, in 2002.
In 1989-1996, Mr. Jabbarov worked as a sailor, 3rd and 2nd mate to captain in the Caspian Sea Route Administration of the Azerbaijan State Caspian Shipping Company. In the following years, he worked on the vessels of foreign shipping companies, having risen from the 2nd mate to captain to the rank of captain of the vessel.
In 2004-2005, he worked as a Safety Inspector and then as Deputy Safety Manager at "BUE Caspian Ltd".
From September 2006 to July 2007, he was the Manager of the branch of the British company "CMI Offshore Ltd" in the Republic of Kazakhstan, in 2007-2017 - director of the company's offices in the United Kingdom, Kazakhstan, and later in Russian Federation.
He had been working as the Head of the Sea Transportation Fleet of the CJSC "Azerbaijan Caspian Shipping Company" since July 2017.
Mr. Jabbarov was appointed the First Deputy Chairman of "Azerbaijan Caspian Shipping Company" CJSC pursuant to the order of the President of the Republic of Azerbaijan, dated October 5, 2017.
He is a member of the New Azerbaijan Party.
Mr. Mubariz Jabbarov is married and has two children.